MY STORY
For most of my life, I've dabbled in different areas, had many hobbies, and an array of various interests and activities. I'd stick to something for a few years, and then move on. A professor in college affectionately dubbed me a "nibbler". I've done this with my own healing process too: trying traditional talk therapy, hypnosis, NLP (neurolinguistic programming), yoga... the list goes on.
I dipped my toe into these various methods trying to solve the baffling reality of "why do I do what I do when I know what I know?".
I wondered why people around me were thriving or bouncing back from hardship, while I still felt like I was struggling.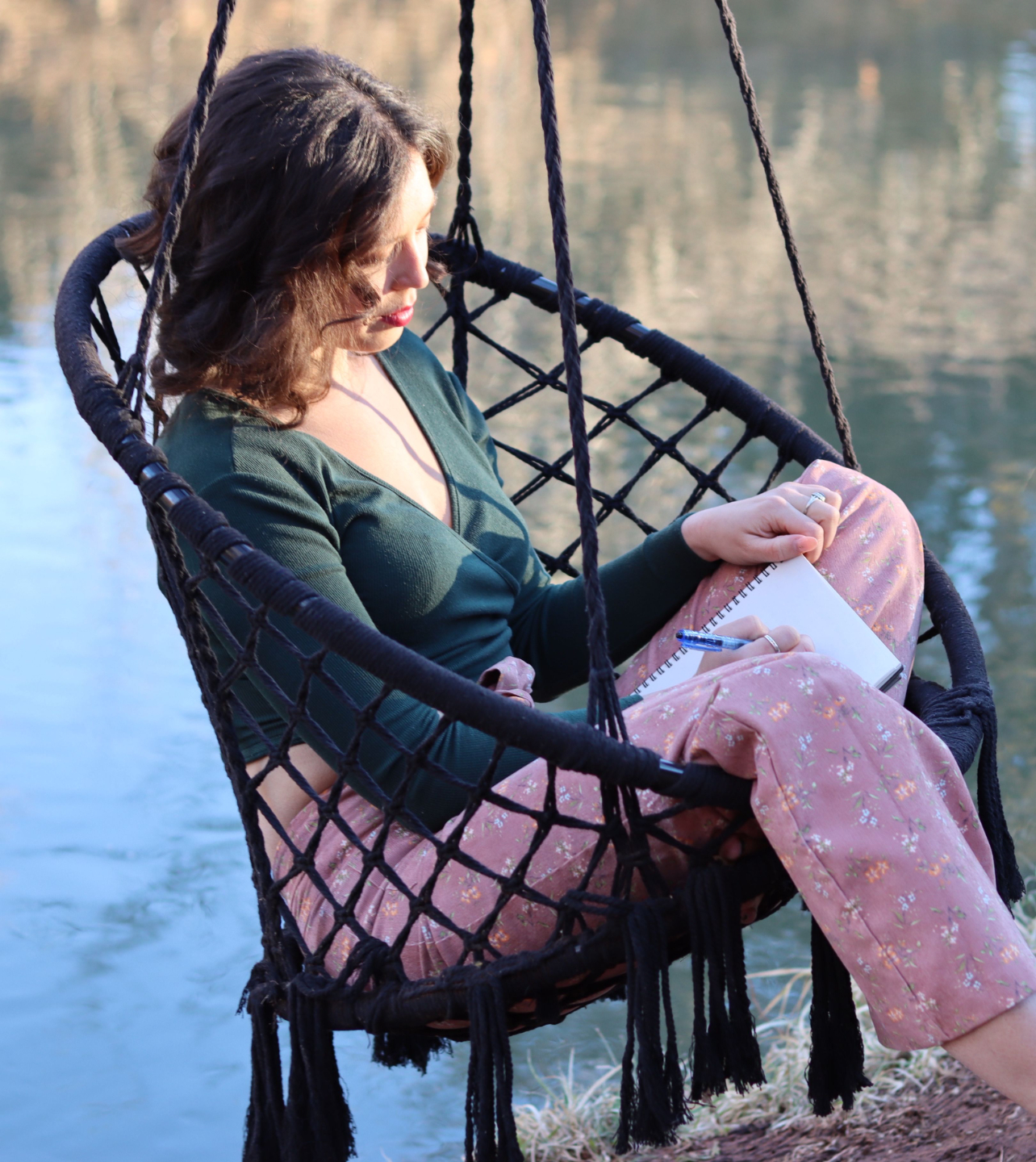 What I've come to realize over time is that while I had gained a lot of insight and knowledge about myself, I was missing the thread that could weave all of those smaller insights together into a cohesive picture.
I learned that I was moving and operating in life from old, inherited and learned patterns. Once I acknowledged this, I was able to acknowledge that those patterns got me to where I am today, but they are no longer serving me.
Through my own journey and witnessing the power of embodied knowledge in others, I now know more than ever how being in deep conversation with the language of your body, and steeping in nourishing support builds our inner resilience and live in alignment.
So I began to learn to listen to my body's signals and its own rhythms outside of society's expectations and my inherited narrative. Listening to my body turned out to be the gateway I needed to feel safe and unravel the patterns that no longer served me and that were blocking me from feeling that deep sense of trust within myself.
We each have a rich history of events, traumas, patterns, and beliefs. We each have an innate desire to recalibrate our bodies to homeostasis. We each crave that understanding of how we can take all that we know and turn it into powerful, meaningful action.
It is my deep intention and purpose to help you alchemize and transmute the past, rewire your system for safety, and restore your deep sense of self-trust so that you can vibrantly step into your next phase of life.
Let's Work Together
I'm so excited and passionate about growing a community of supportive people who actively balance deep rest and action, live according to their own body's rhythms and intuition, and build their lives in alignment with their purpose.
I believe in practice, not perfection
I am a big proponent of live what you teach and I continually invest in myself professionally and personally. Here are my professional qualifications and credentials:
Master of Integrative Health Studies, California Institute of Integral Health Studies

Nationally Board Certified Health and Wellness Coach

Somatic Experiencing Practitioner* (Advanced level-trained) 

Certificate in Applied Positive Psychology, The Flourishing Center

Certificate in Guided Imagery, California Institute of Integral Studies

Certificate in Positive Psychology Coaching, The Flourishing Center

500-Hour Registered Yoga Teacher, Ishta Yoga

Mindful Yoga Therapy Certified 

Dare to Lead Trained

Polyvagal-Informed Certificate for Coaches* 
*In Progress
Feeling inspired to work together?
A free discovery call is the best way for us get to know one another to see if my approach and coaching style would be a good fit. Schedule a call to invest in yourself and your journey.
I'm ready